Mr & Mrs
What our clients are saying...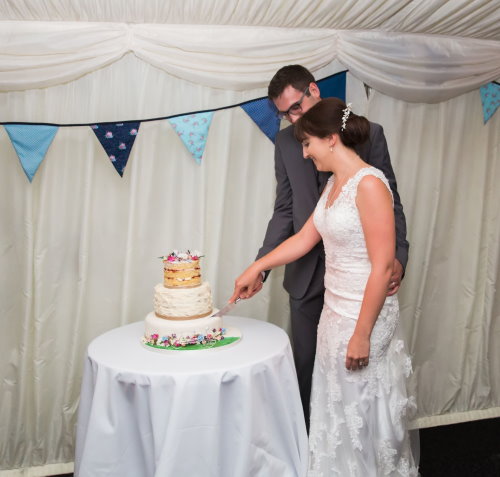 Natalie & Ashley
We just wanted to say a huge thank you for making our beautiful wedding cake!! We absolutely loved the look of it and all our guests commented on how tasty it was! In fact, we catered for twice as many people as we needed to and we only have a small chunk of fruit cake left!!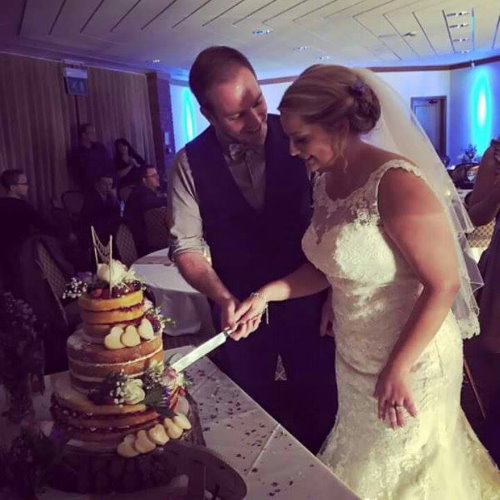 Charlotte & Alex
We cannot thank Gail enough for the amazing, beautiful cake she made for our Wedding. There was so much choice and Gail helped right from the start with our choices. When we saw the cake it was so much more than we expected and everyone commented on what such a beautiful cake it was, it tasted amazing so much that we kept the top tier for ourselves.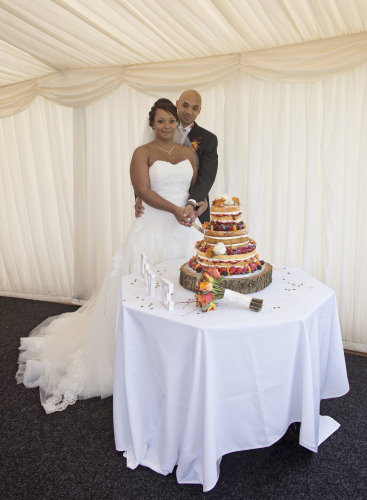 Charlotte & Dominic
My husband and I got married last October and we wanted an un-iced tiered sponge cake, however we were having difficulty finding someone who would make it as they were concerned it would dry out. Luckily for us Gail took on the challenge with no hesitation and created my 3-tiered dream wedding cake. The tiers were a mixture of 2 layers of victoria sponge with classic jam and fresh cream and a layer of lemon and poppy seed with a zesty lemon and cream filling all decorated with flowers and lovely berries. It looked amazing and tasted even better. It was so fresh and naturally delicious, so much so that there was none left to take home. I can't thank Gail enough for the stunning cake she made us my only wish is that I could afford to pay her to bake cakes for me all the time!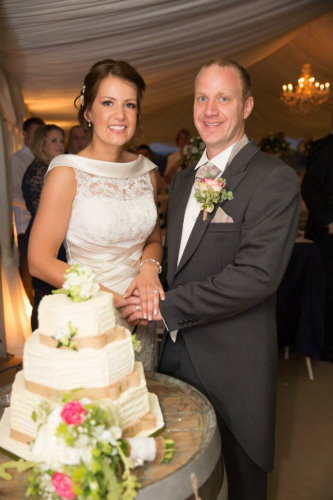 Stephanie & Matthew
I approached Gail's Cake Pantry for a Wedding cake quote as she was recomended to me by a friend. I really had no idea what size, design or type of cake I wanted but Gail was so friendly and helpful and helped narrow it down. Gail delivered samples to me at my home and we were blown away how amazing the cakes tasted, I did not even consider asking any other company. The price was competitive too. The day of the Wedding was stress free as Gail delivered the cake and set it up with out anyone being there. I would recommend Gail's Cake Pantry to all my friends and family.
Thank you so much.
Steph & Matt xx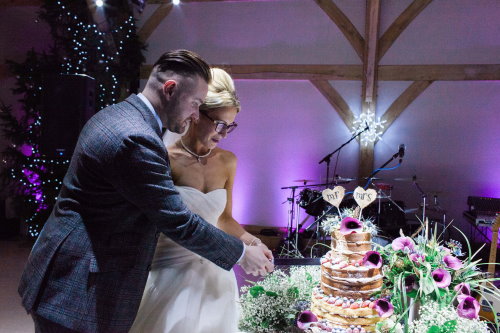 Claire & Brad
Well, Gail, what can we say? You are AMAZING. We could not have picked a better person to make our cake for our Wedding. Gail brought us sample after sample of cakes for us to try, and spent a lot of time with us explaining all the different options. We then also decided we wanted to do some Wedding favours, these were in the shape of a heart with our initials on made like custard creams, these were the BEST tasting biscuits ever. Gail was so patient with our ideas and tried out new recipes to make it work, she even made me a special gluten free layer and would not leave until it was perfect. As soon as I saw the cake it made me cry, it was beyond phenomenal. The biscuits went down well and we had none left at the end, we can't thank you enough Gail
love Claire & Brad xx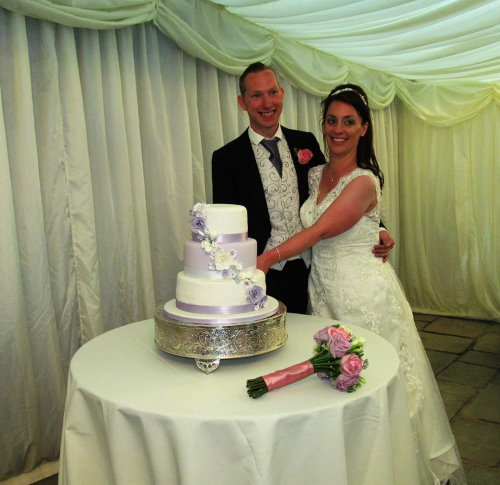 Claire & Phil
Gail was friendly and professional from the moment we met her at a Wedding fayre. Nothing was too much trouble for Gail and she came around to our house a couple of times with a large variety of different cake flavours to sample and a design of how our cake would look like. This was far above and beyond what any other supplier offered us. Gail really took the time to listen to what we wanted. On our wedding day we were delighted with how perfect our cake looked and tasted. It was elegant and exactly what we wanted. Our guests were very impressed. We had 3 tiers each a different flavour and they were so moist and fresh. We were fortunate enough to have some cake left over so we froze it whilst on honeymoon and this did not affect it at all, so that we enjoyed it when we got back. Overall wew were very impressed and would highly recommend Gail.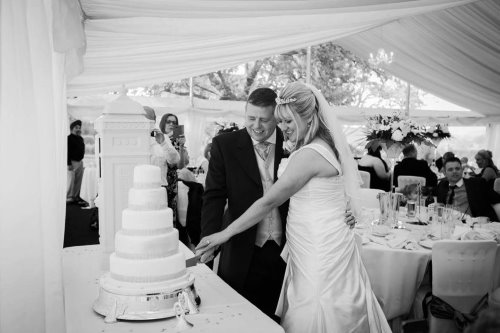 Sharon & Carl
Gail, Sharon & I would like to thank you for our beautiful wedding cake. The service you provide is truly amazing from the initial meeting through to delivery and not forgetting our favourite part the cake and flavour tasting session. All our guests commented on how beautiful the cake looked and tasted.
Many thanks,
Sharon & Carl x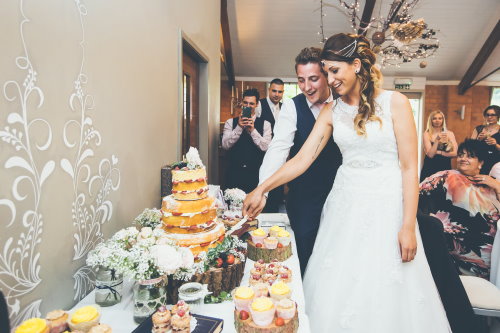 Sophia & David
Thank you so much for making our Wedding Cake. It was perfect, all our guests were so complimentary about it. We love looking at photos of it and our only regret is that we did not get to eat any of the cake as we were having so much fun in the evening and left for our honeymoon very early. We will definitely be ordering a cake soon to make up for it,
love Sophia & David x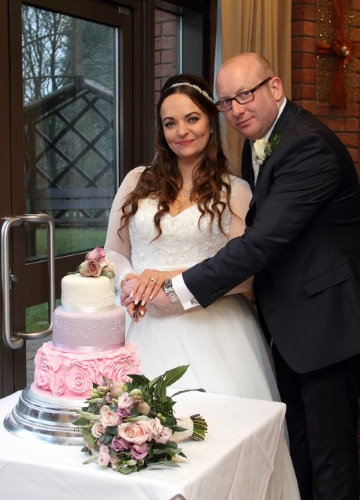 Mr & Mrs Mescall
We had so many compliments on our beautiful wedding cake, I would recommend anyone to Gail for stunning cakes with a friendly but professional service,
Mr and Mrs Mescall x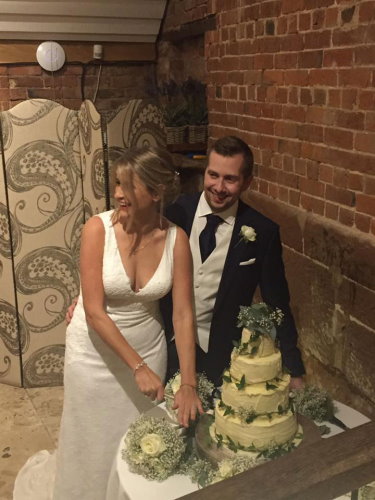 Emily & Joe
Gail made our wedding cake in December and it was incredible! We had so many comments from our guests about how amazing the cake was! Thanks again I could not have asked for more!!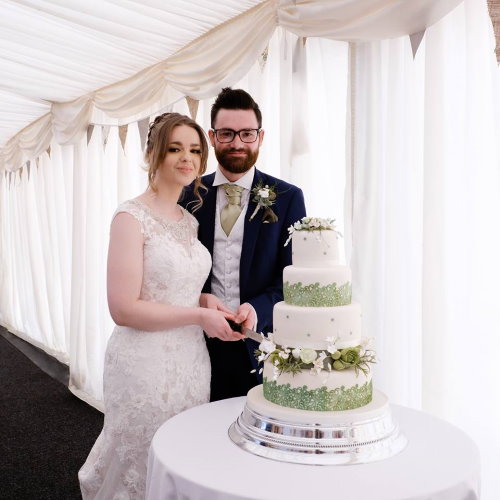 Lizzie & Jamie
We cannot thank Gail enough for our amazing wedding cake. After having a lot of ideas in our heads we met with Gail as we tried to explain them as best we could... Gail got it instantly, she is so professional yet so down to earth and to have someone like that design a wedding cake for you is amazing especially when you know you're on the same wave length. We were so excited to see our wedding cake on the day and we were not disappointed. Gail had brought our ideas and her own together and created something totally unique and stunning. We couldn't have been happier with it. Not only did our cake look great it tasted delicious and all of our guests commented on how good it looked and tasted.
We cannot recommend Gail enough. She's one in a million!
Photo courtesy of Clive Blair Photography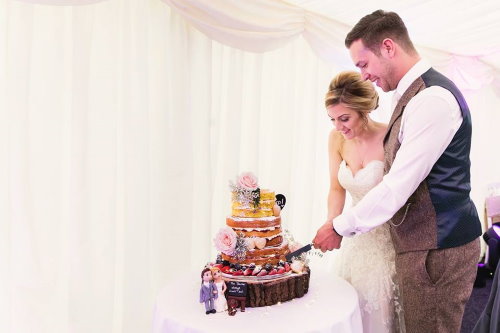 Steph & Matt
First of all my husband and I would like to thank Gail for going further than our expectations by creating a truly 'stunning cake'! I'm not a fan of icing and the 'naked' wedding cake was a perfect choice. Some people are sceptical about choosing this style cake due to the risk of it drying out. However this was not the case with Gail's cake, far from it! The texture and moisture of the cake was as if it had just come out the oven, delicious. ALL the guests complimented how the cake fitted in with our rustic theme and the extra details (fruit,shortbread and flowers) perfected it. We had the cake served as pudding, which was a great decision. Through out the eve I consistently received compliments on how delicious the cake especially the lemon and poppy seed ??
Thanks again to Gail for all her hard work.
Steph & Matt x
Picture courtesy of Sara Beaumont Photography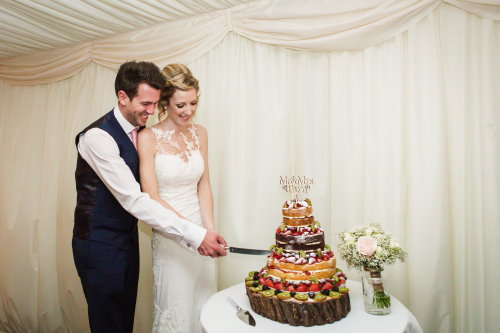 Nicola and Adam
Gail's Cake Pantry were amazing!! We were lucky enough to win one of Gail's awesome cakes as part of a Facebook competition we entered. Despite winning the cake, Gail treated us as if we were any other customer, offering to make any personalisation to our cake that we wanted to help make it special for us. Gail hand delivered samples to us to help us choose flavours and was more than happy to guide us through different design options and potential flavour combinations. Gail was always so efficient and friendly to deal with and her passion for her cakes is second to none! Our cake looked and tasted incredible... way better than anything we could've imagined!! We received many positive comments about it and are just glad we saved some for ourselves. We would both definitely recommend Gail's Cake Pantry! Thank you so much Gail x
Photo courtesy of Olivia Photography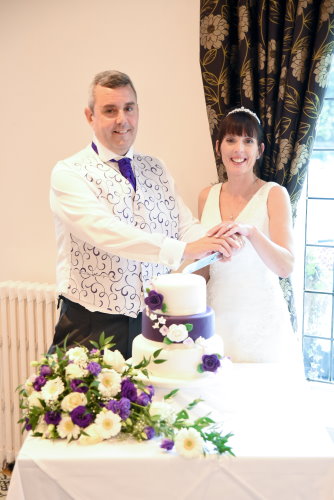 Jackie & Gary
From the moment we contacted Gail she put our minds at rest and made a Beautiful cake that a lot of our guests made lovely comments about. At our initial meeting we asked for a selection of cakes as we wanted different flavours for each layer. Gail brought round a selection of cakes to taste test which made the choice even harder!!
After finally deciding, we were delighted with the finished cake. We have no hesitation in recommending Gail's Cakes a professional service from start to finish.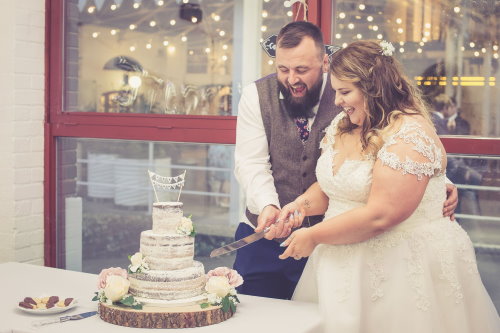 Ben & Olivia
Thank you so much Gail for creating the Wedding cake of our dreams! From the moment I first messaged Gail we received nothing but friendly and professional help and advice, not to mention absolutely delicious cake. Gail came to our house with 4 taste test flavours which were all scrumptious, and we eventually decided on a 3 tier Chocolate Fudge and Baileys layered sponge with semi-naked icing surrounding it. It was baked fresh on the day of our wedding and assembled at our venue too. Brilliant service, brilliant price, brilliant cake.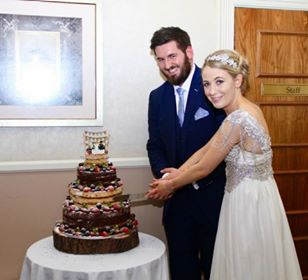 Morgan & Tommy
Choosing to have Gail make our wedding cake was the easiest decision whilst planning for our big day. Right from our initial enquiry, Gail was so friendly and helpful. She bought over loads of cake samples and they were all so moist and delicious, it was hard to decide. On the day the cake looked amazing and tasted even better. We wish we had a bigger cake so we could of had more to ourselves! I would highly recommend Gail's Cake Pantry to anyone. (We're still trying to think of another excuse to get a four tier naked cake from Gail again!)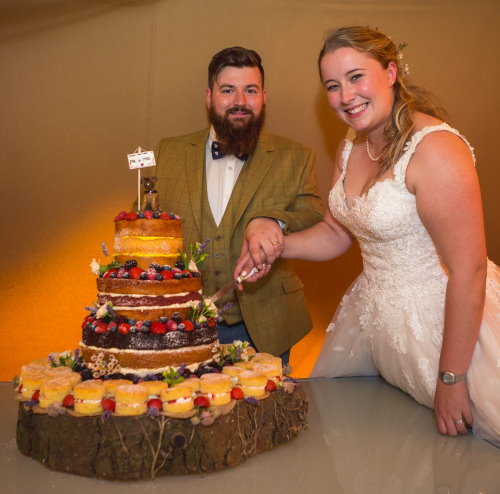 Amber & Kyrk
Thank you very much for our lovely Wedding cake. Everyone was blown away by how amazing it looked and even more so by how it tasted. We all had a multi cake breakfast the next morning... yummy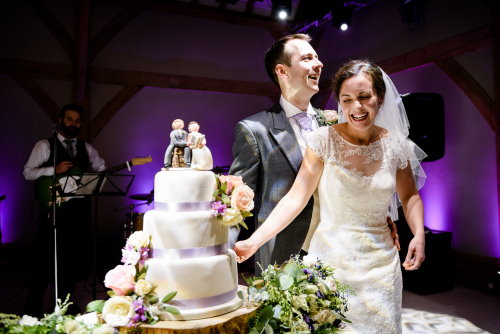 Laura & Robert
We would highly recommend Gail to everyone. From the very start she was very friendly and helpful, and took the time to help us design the perfect wedding cake for us. The cake itself, all three layers with different fillings, was absolutely delicious and really added to making our day as special as it was.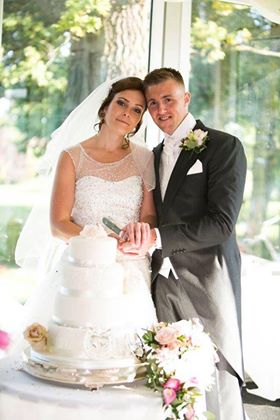 Rebecca & Ryan
Gail is absolutely amazing. She made our beautiful 3 tier wedding cake and nothing was too much trouble. Gail dedicated her time in ensuring the flavours and design were exactly how we wanted. Would highly recommend.
Emily & Rob
Gail is absolutely amazing. She made our beautiful 3 tier wedding cake and nothing was too much trouble. Gail dedicated her time in ensuring the flavours and design were exactly how we wanted. Would highly recommend.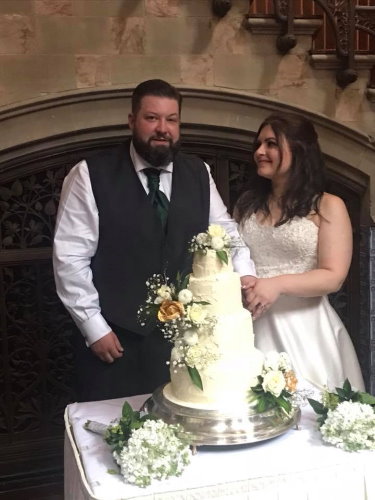 Patricia & Darren
Great service from Gail. Friendly, quick communication with end result a delicious Wedding cake, executed exactly as agreed. Thank you.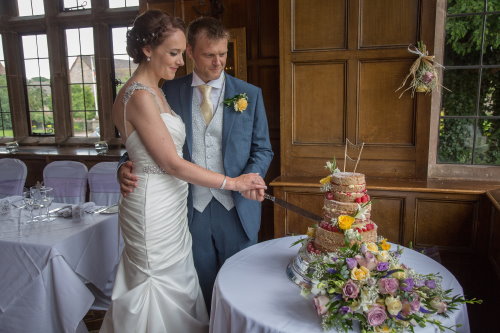 Pauline & Greg
Gail made us a stunning 3 tier naked cake for our Wedding at Billesley Manor Hotel. We were both so impressed with it, everyone commented on how gorgeous it looked and tasted. It was a shame to have to cut it. Thank you so much Gail, you did a great job! I would highly recommend Gail to anyone getting married and wanting an extra special cake. Wow!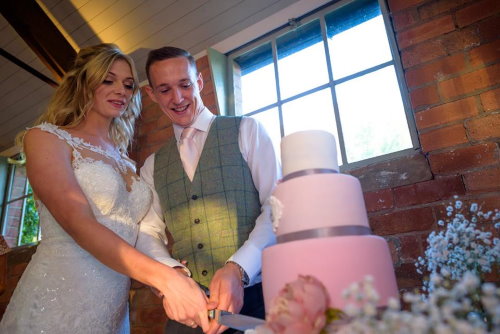 Charlotte & Sam
The cake was absolutely incredible!! Everyone commented on it and we were amazed that the vast majority was eaten on the night. Thank you so much for everything, we couldn't be more thankful.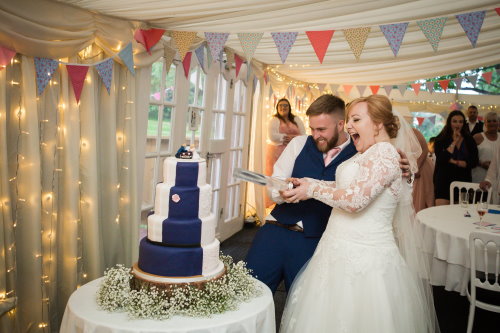 Jack & Livvy
The cake was absolutely amazing! It was perfect! The cake topper was incredible with all the little details and the cake was just... Wow. We couldn't thank you enough! It was a shame we didn't get to see you on the day, as I would of loved to express my thanks in person. Thank you so so much. We loved it.